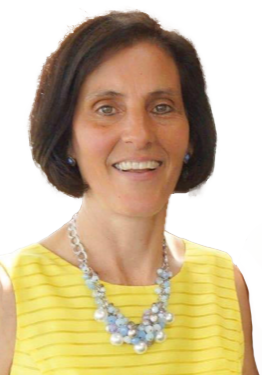 NANCY CURRAN 401-263-3317 ncurran1020@gmail.com
Born and raised in Rhode Island, Nancy Curran has a lifelong connection with our state and a deep love of the area. Nancy and her husband, Dave have deep roots in Rhode Island. They raised three children on Warwick Neck and now they are raising their children in R.I. Her extended family is spread out across the state too. She has an intimate knowledge of what our state has to offer and a comprehensive understanding of its ever-changing real estate market. From the hills of Foster to the beaches of Charlestown, she is always in tune to the local nuances of the 39 cities and towns of Rhode Island.
Nancy is a distinguished graduate of Bryant University with a Bachelor's of Finance. She has had a long career in corporate finance, which sets her apart from other Realtors, by offering clients a holistic understanding of their financial needs and budgeting requirements in real estate. She is well equipped to negotiate for her client's best interest and does so with her practical knowledge and sharp sense of current market conditions. She is always on your side!
Always a teacher, whether it was her children, her grand kids or the students at St. Kevin's, Nancy is eager to share her vast knowledge. Her commitment extends to her many years working in real estate. Her clients have benefited from her experience and her careful guidance through the process of buying and selling property.
"Nancy was a Godsend to me and my family! We were looking for a particular area in Warwick in a very tight market. Nancy did her homework and was able to find us the perfect home that was not even on the market. She went over and beyond our expectations, and always made us feel comfortable with our buying decisions. We could not have done it without her! "
Nancy has a multitude of interests and hobbies. Family is her highest priority and makes time to share her time with all of them as much as possible. She is a master gardener and has a keen eye for landscape design. She has created hundreds of design projects to enhance properties outdoor living spaces. Her love of animals is endless. She can often be seen walking her lovable Bassett Hound " Miley", through the streets of Warwick Neck while she checks in with friends and clients on her phone. She loves tennis and golf. Boating on Narragansett Bay, and seeking treasures at the Brimfield Antique Market in Massachusetts.
Nancy's unique background and experience gives her a leading edge in the real estate market. Client relationships are Nancy's highest priority, and she is available at any moment. Her connection to past and present clients, along with her energy and enthusiasm make her a true leader in the industry. Whether you are looking to buy or sell, Nancy will work with you every step of the way to help make your dream a reality.